Kay, guys, sorry but i forgot to check the times for everything so i dont have even a geuss as to the time for 1-99 farming..again sorry bout that...
Hey, welcome to my guide to 99 farming! This is one of the longer 99's that I know of, taking a few hours to complete.. And in this guide I will also give you the guide to 99 Herblore as well, as farming and herblore go together.
Items needed: 45 guam seeds, 45 tarromin seeds, 80 ranarr seeds, 160 cadantine seeds, 345 irit seeds, 766 dwarf weed seeds, and (wow) 17,567(17k) latadyme seeds.
Levels: guam 1-20, tarromin 20-30, ranarr 30-40, cadatine 40-50, irit 50-60, dwarf weed 60-70, and latadyme 70-99.
THE GUIDE:
1. The farming location is just east of the thieving spot, on the other side of the wall. There is an 'Allotment' that looks like tall grass, this is what you use the seeds on. it is on the other side of the pond from the skills' teleport spot.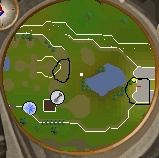 2. You start farming by bringing 45 guam seeds to the patch and using them on the spot, giving you guam leaves that you should bank for later use in herblore.
3. once you get to level 20 farming, you should have used all of your seeds and have 45 guam leaves in the bank. buy vials of water from nurmof, the dwarf outside the skilling building. Fill up your inventory with 14 vials and 14 guam leaves, then use the guams on the water to make attack potions. once all the leaves are gone you should have 20 herblore.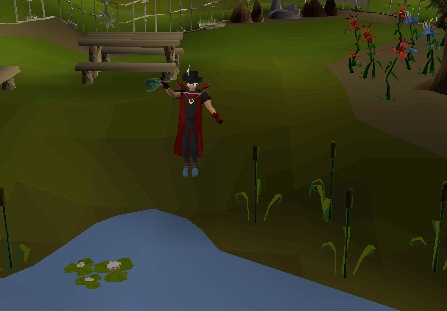 4. Now bring your 45 tarromin seeds to the patch and continue farming using those, then make those into strength potions by using them on the vials of water that you again bought from nurmof. this should give you 30 herb and 30 farming.
5. Repeat the process you did with step 2-4 for the next seeds, in this order: 80 ranarr, 160 cadatine, 345 irit, 766 dwarf weed, and 17,567 latadymes.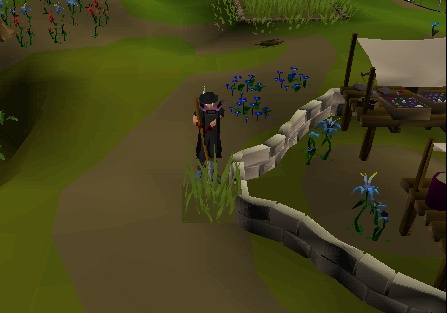 Congratulations on 99 farming and herblore! Keep on skillin'